Our Courses












Level 3 Certificate in Massage Using Pre-Blended Aromatherapy Oils


Level 3 Certificate in Swedish Massage



Level 3 NVQ Diploma in Beauty Therapy Massage



Level 4 Certificate in Micropigmentation








What Will Your Courses Give Me?
Our VTCT courses are a Globally recognised qualification.
Armed with it, you can seek employement in the beauty & spa industry , with opportunities for employment in salons , spa resorts or on cruise liners.
You could also seek employment in the retail industry, selling beauty products or even start your own beauty business.

Latest BLog Posts
Aqualyx : The Non-Surgical Solution For Stubborn Fat
Aqualyx Injections For Non-Surgical Fat Dissolving
Boost Your Health With Vitamin IV Infusion Therapy
The Ups & Downs of Self-Employed Beauty Therapists
Enhancing Treatment : The Benefits of Vitamin Drips
Careers in beauty: Exploring The Trhiving Beauty Industry
Fighting Stubborn Fat : The Power of Fat Dissolving Injections
Fresh Start : Freelance Opportunities in the Beauty Industry
How Effective Are Fat Dissolving Injections?
Laser Hair Removal Training: Unlocking The Secrets
Non-Surgical Body Contouring With Fat Dissolving Injections
Passion into Profession: The Path to Becoming A Beauty Therapist
Revamp Your Beauty Routine : Freshen Up and Glow
Revitalize Your Skin With Profhilo
The Ultimate Skin Booster
Your Brows : To Wax Or To Thread?
The Beauty Therapy Industry : A Rewarding Career Choice
The Importance of Skincare For A Healthy Complexion
The Power of IV Vitamin Infusion Therapy
Thriving Opportunities In The UK Beauty & Wellness Industry
Vitamin Therapy: The Pros and Cons
Why Study With Us

Small class sizes
, allowing us to focus on your needs as a student.
We want you to thrive and go onto to enjoy a long career in beauty.

Our courses are short term and intensive allowing you to train whilst in your current employment and around childcare and give you the globally recognised NVQ level qualifications accredited by The Vocational Training Charitable Trust ( VTCT)

Highly experienced & qualified tutors to ensure you receive the very best training possible. Our tutors keep up to date with the latest treatments and techniques and maintain their knowledge in this fast paced industry.

Beautiful World Training Academy is well equipped with the latest equipment, technology and products essential for the professional course., and is attached to the Beautiful World Salon enabling you to see and experience what it is like to work in a real salon.
About Us
We are an independent Beauty Training Academy and Beauty Salon with two locations in West London - Twickenham & Hounslow.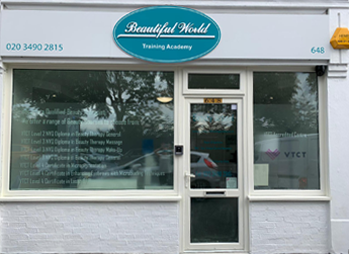 We are happy to hold the status of an approved VTCT training centre
Our People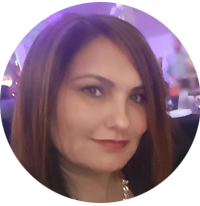 Headed by the principal & owner -Sally - Courses are delivered by a team of dedicated tutors who have a wealth of experience in the beauty industry.
Our beauty school was formed through passion for beauty and the desire to help others achieve their goals.
Sally is very passionate about the beauty industry, and after practicing beauty therapy for many years she took over Beautiful World. .
What Our Customers Say

"I just wanted to say a BIG thank  for giving me an excellent training experience at your Beauty academy. I thoroughly enjoyed the VTCT  NVQ Level 3 Beauty course and thanks to you and Kay who are brilliant at what you do, the course was so good. I will miss coming in on Tuesdays."


"I appreciate the support and guidance provided throughout the course. I totally recommend your training school to anyone who wants good training, unlike other beauty schools,  I won't mention, you were very professional and thorough throughout. Thanks again."   
 

"Excellent courses tutors very good Tutors are very patient and explain everything clearly."  


"Course was really nice and the tutor were really helpful! Now I feel more comfortable when I do waxing and have a full Level 2 qualification! Thank you so very much!"