Course Overview
Level 3 Certificate in Assessing Vocational Achievement is a regulated and nationally recognised qualification that has been specifically designed for those who wish to::
Assess occupational competence in the work environment
and
Assess vocational skills, knowledge and understanding outside the work environment i.e. in a training setting
Transferable to any sector that the candidate has occupational competence in, this qualification provides a national benchmark for best practice in assessing. Some of the key topics covered include: principles and practices of assessment, how to assess vocational skills, how to assess occupational competence in the work environment, and quality assurance in the assessment process.
Successful candidates will leave with the knowledge, skills and understanding required to successfully perform the role of assessor for competency based qualifications, such as NVQs, as well as vocational qualifications, such as first aid.
Course Details
The course covers the following:
Responsibilities of an assessor
Key concepts and principles of assessment
Legal and good practice requirements
Assessment methods
Adapting assessments to meet individual learner needs
Holistic assessment
Using peer and self-assessment
Planning assessments
Minimising risk in assessment
Making assessment decisions
Assessment of occupational competence in a workplace environment
Assessment of vocational skills, knowledge and understanding
Feedback and action planning
Quality assurance in the assessment process
Course Dates
Please contact us for next course dates
Course Accreditations
This course is a ofqual regulated course. Beautiful World Training Academy is registered training centre for Qualsafe, Focus & VTCT
Entry Requirements
All entrants must be able to read effectively and communicate clearly in written and spoken English to be able understand and interpret course materials. All trainees need to have the personal and intellectual abilities to acquire the knowledge and understand the skills needed to gain this award. They are expected to be competent in the field / subject they want to assess, as well as hold a relevant qualification in that area. Learners will be required to develop a portfolio of evidence including examples of your candidate's work, assessment plans, and feedback to candidates and conduct practical assessments.
Need to have access to a computer and internet
IT literate (use of microsoft office)
You will need to be a self-motivated individual, willing to complete and achieve
Devote 5-6 hours per week to home study
Be currently working in the training industry, or have access to learners/people you can assess in a classroom or work environment
You need to be working with a qualified assessor who can sign off your work as well as an IQA who oversees all your work. He or she also needs to verify your ability to assess learners within the work environment. If you don't have access to an assessor or IQA, please contact us.
Price



Special Offer: Contact us for latest special offer pricing.
Fully inclusive of all fees etc- no hidden charges!

Why Study With Us

Small class sizes
, allowing us to focus on your needs as a student.
We want you to thrive and go onto to enjoy a long career in your field.

Our courses are short term and intensive allowing you to train whilst in your current employment and around childcare and give you the recognised qualifications

Highly experienced & qualified tutors to ensure you receive the very best training possible. Our tutors keep up to date with the latest treatments and techniques and maintain their knowledge in this fast paced industry.
About Us
We are an independent Beauty Training Academy and Beauty Salon with two locations in West London - Twickenham & Hounslow.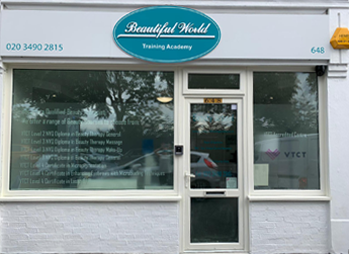 We are happy to hold the status of an approved VTCT training centre
Our People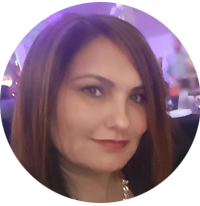 Headed by the principal & owner -Sally - Courses are delivered by a team of dedicated tutors who have a wealth of experience in the beauty industry.
Our beauty school was formed through passion for beauty and the desire to help others achieve their goals.
Sally is very passionate about the beauty industry, and after practicing beauty therapy for many years she took over Beautiful World. .
What Our Customers Say

"I just wanted to say a BIG thank  for giving me an excellent training experience at your Beauty academy. I thoroughly enjoyed the VTCT  NVQ Level 3 Beauty course and thanks to you and Kay who are brilliant at what you do, the course was so good. I will miss coming in on Tuesdays."


"I appreciate the support and guidance provided throughout the course. I totally recommend your training school to anyone who wants good training, unlike other beauty schools,  I won't mention, you were very professional and thorough throughout. Thanks again."   
 

"Excellent courses tutors very good Tutors are very patient and explain everything clearly."  


"Course was really nice and the tutor were really helpful! Now I feel more comfortable when I do waxing and have a full Level 2 qualification! Thank you so very much!"