Course Overview
Level 3 Award in Education and Training is a regulated and nationally recognised qualification, specifically designed to be an introduction to teaching for those who work or would like to work in the further education and skills sector.
Candidates will build an understanding of the specific roles and responsibilities related to planning, delivering and reviewing inclusive training sessions. Topics covered include: maintaining a safe and supportive learning environment, ways to create an inclusive teaching and learning environment, assessing learners and providing constructive and developmental feedback.
Successful candidates will leave with the knowledge, understanding and skills required to prepare them for teaching in a wide range of contexts, in environments such as Further Education (FE) Colleges, Local Authorities or independent training.
Course Dates
All material for your qualification will be provided. You will complete all your unit assignments on the computer and submit them to us for marking.
You will also need to attend one of our training centres for assessment, during this time you will present the 15-minute micro-teach session you will have previously designed.
This qualification can be completed in as little as 16 weeks but you have up to 1 year to fully complete the course.
Entry Requirements
All entrants must be able to read effectively and communicate clearly in written and spoken English to be able understand and interpret course materials. All trainees need to have the personal and intellectual abilities to acquire the knowledge and understand the skills needed to gain this award.
Course Accreditations
This course is a ofqual regulated course. Beautiful World Training Academy is registered training centre for Focus, Qualsafe & VTCT.
Course Details
The course covers the following:
Roles and responsibilities in education and training
Ways to maintain a safe and supportive learning environment
Relationships between teachers and other professionals
Boundaries between the teaching role and other professionals
Points of referral to meet the individual needs of learners
Inclusive teaching, including:

Ways to create an inclusive teaching and learning environment
Creating an inclusive teaching and learning plan
Justifying own selection of teaching and learning approaches, resources and assessment methods in relation to individual learner needs
Delivering inclusive teaching and learning to meet individual needs
Evaluating the delivery of inclusive teaching and learning including areas for improvement
Using teaching and learning approaches to meet learner needs
Communicating with learners in a way that meets their needs

Understanding assessment in education and training

Different methods of assessment and how they can be adapted to meet individual learner needs
How to involve learners and others in the assessment process
The role and use of constructive feedback
Record keeping of assessments
What Will The Course Give Me?
This course gives you the specific teaching skills to take your vocational skills /experience and be a trainer in the private training sector or a teacher in further education.
Price



Special Offer: Contact us for latest special offer pricing.
Fully inclusive of all fees etc- no hidden charges!

Why Study With Us

Small class sizes
, allowing us to focus on your needs as a student.
We want you to thrive and go onto to enjoy a long career in your field.

Our courses are short term and intensive allowing you to train whilst in your current employment and around childcare and give you the recognised qualifications

Highly experienced & qualified tutors to ensure you receive the very best training possible. Our tutors keep up to date with the latest treatments and techniques and maintain their knowledge in this fast paced industry.
About Us
We are an independent Beauty Training Academy and Beauty Salon with two locations in West London - Twickenham & Hounslow.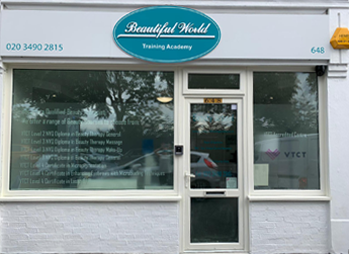 We are happy to hold the status of an approved VTCT training centre
Our People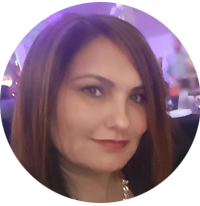 Headed by the principal & owner -Sally - Courses are delivered by a team of dedicated tutors who have a wealth of experience in the beauty industry.
Our beauty school was formed through passion for beauty and the desire to help others achieve their goals.
Sally is very passionate about the beauty industry, and after practicing beauty therapy for many years she took over Beautiful World. .
What Our Customers Say

"I just wanted to say a BIG thank  for giving me an excellent training experience at your Beauty academy. I thoroughly enjoyed the VTCT  NVQ Level 3 Beauty course and thanks to you and Kay who are brilliant at what you do, the course was so good. I will miss coming in on Tuesdays."


"I appreciate the support and guidance provided throughout the course. I totally recommend your training school to anyone who wants good training, unlike other beauty schools,  I won't mention, you were very professional and thorough throughout. Thanks again."   
 

"Excellent courses tutors very good Tutors are very patient and explain everything clearly."  


"Course was really nice and the tutor were really helpful! Now I feel more comfortable when I do waxing and have a full Level 2 qualification! Thank you so very much!"